Heavy Weight, Inc. is the Northeast's leading resource for industrial asset recovery.
Over 40 years of experience in the field means our customers get maximum return on their investments and full quality assurance on every product we sell.  With one of the largest service vehicle fleets in the region, the team at Heavy Weight, Inc. can tackle any size job.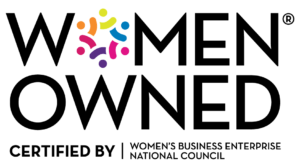 As a woman owned business built on 3 generations of experience, the quality of our work has earned us countless referrals from our long list of satisfied customers.
Our approach to sustainability
Sustainable resource recovery plays a key role in avoiding the depletion of natural resources.  At Heavy Weight, Inc., we are committed to practices that minimize the environmental impact of the industry.  Our recycling solutions support our sustainability initiatives and those of our customers.
We are dedicated to working locally to improve the social, economic, and environmental well-being of our community.  The future of our environment depends on the work we do today.
Our 2022 recovery metrics January through September
We've processed and recycled the following metals while providing our customers with maximum returns.
million lbs of ferrous based metals
million lbs of non ferrous based metals